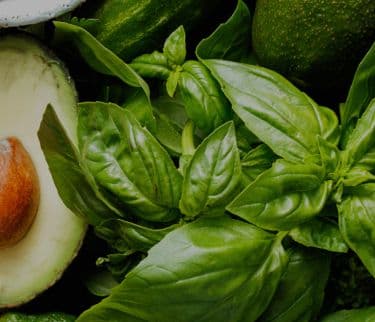 Sustainability
Driving Impact
Our Values
At Chopt, we are guided by one of our organization's core values - Better Tastes Better. Simply put, food that is treated, sourced and prepared better will always be better. Because we know that what goes into each salad is as important as the final product.

Working with Partners
Developing close relationships with farms and farmers so that we know exactly what agricultural practices we are supporting.

Sourcing Locally
Choosing local, whenever possible, and maintaining a plant-forward menu free of artificial preservatives.

Climate Awareness
Focusing on the lifecycle of our products by ensuring that we use 100% compostable bowls that naturally break down without creating new waste.
That thinking is what reinforces our belief that climate change is more than a "future" issue. Every day our local farmers, partners and providers see drastic impacts in climate-related challenges that threaten the food system we know today. That's why we're adapting our system to do our part every day.
We are making it our priority to use our knowledge and platform to combat the food industry's climate crisis and create an environment where our customers know they can make food choices that align with their values.
Our Goals
We are committed to reducing our standard Greenhouse Gas (GHG) emissions by 25%.
To achieve this, we're focusing on:

Developing a carbon-favorable menu to highlight earth-friendly choices
Increasing our partnerships with like-minded businesses practicing sustainable agriculture

Eliminating single-use plastic in all Chopt locations

Building a prototype that reduces our energy usage

Ensuring that we fill our energy needs from sustainable sources

Continuing to learn and grow to improve our sustainability efforts
Our Practices
Sourcing and Partnerships
From a sourcing perspective, Better Tastes Better means several things. It means buying local produce and developing close relationships with farms and farmers along the way. It means establishing our own quality standards in-store and beyond. And it means seeking out unique artisans that are committed to using better practices for the sake of the planet.
In building meaningful relationships with partners and farmers, we:
•
Maintain a plant-forward, carbon-favorable menu free of artificial preservatives.
•
Choose local, whenever possible. We define "local" as 400 surrounding miles.
•
Support minority and women-owned businesses.
Reducing Our Footprint
With a menu that is 75% plant-based, we already reduce our carbon output compared to traditional restaurants by 30%. And this reverence for our ingredients, the building blocks of our salads and bowls, is not something that develops overnight. It requires a commitment from the entire organization and our partners alike. We work one-on-one with farmers and collaborators to bring recipes to life and deliver the highest quality ingredients to our customers.
"By focusing solely on ingredients that uphold environmental stewardship, and working directly with its growers to ensure its farming practices meet regenerative organic standards, SIMPLi has optimized its operations to limit carbon footprint, eliminate fraudulent activity in the supply chain, and scale each farmer for growth."
Chopt's supplier of 100% single sourced Kalamata olives
Elimination of Single-Use Plastic
The restaurant industry produces up to 150 million tonnes of single-use plastic every year. At Chopt, our in-house practices have reduced our overall plastic waste across all locations. All menu options are delivered in 100% compostable bowls made from sugar cane, which are capable of naturally breaking down without creating any new waste. To further reduce plastic use, we have introduced infinitely-recyclable beverages to all Chopt locations.
"At Proud Source Water, sustainability extends into all facets of our brand. Sustainability is the centerpiece of all operations. It defines how we support our communities, conserve our spring sources and create positive impact for our planet.
Chopt's supplier of natural alkaline spring water
Innovative Designs and Industry-Leading Technology
We partnered with SLR International Corporation (SLR) to run diagnostics on our latest restaurant prototype, which is specifically designed to lower our carbon impact and reduce our energy consumption. With their help, we were able to develop a new restaurant model that utilizes a more energy efficient HVAC system, a smaller spatial footprint and streamlined operations to lower overall energy consumption and GHG emissions.
This new HVAC technology is predicted to lower GHG emissions by 15-31% and avoid 1.7-5.7 metric tonnes of GHG output. The new model also features a smaller and more streamlined equipment inventory that is predicted to produce 5-22% lower GHG emissions than equipment inventories used at other Chopt locations.
Over the course of a year, the smaller equipment inventory is predicted to avoid 1 to 6 metric tonnes of GHG emissions. That's equivalent to:

614,295

12,691

568
One of Chopt's core values is Be Generous. With every new restaurant opening, we work with local organizations that share our goal of building a better future. Over the years, we have donated 100% of opening day sales—over $175,000—to organizations including but not limited to: